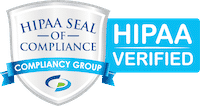 Integrated Identity
A single identity platform lets you engage with internal and external users more securely. A single sign-on simplifies access to your apps from any location.
Strong Encryption
All data is fully encrypted while in transit and at rest. All keys and secrets are protected by the Azure Key Vault using industry leading standards.
Personally Identifiable Information
Where possible personal information is anonymised and will always be encrypted.
Cloud Compliance
All our solutions leverage the security provided by Microsoft's Azure platform, backed by a team of experts. We take advantage of over 90 compliance certifications provided by Azure.
Fault Tolerance
Redundancy is the key to fault-tolerance. Azure databases are replicated before they're even provided to you. Replicas are then maintained throughout the life of the database.