Privacy and Security
We are committed to the privacy and security of personal and sensitive information we may obtain from our dealings with customers, partners, vendors and personnel.
Cloud Compliance
All our solutions leverage the security provided by Microsoft's Azure platform, backed by a team of experts. We take advantage of over 90 compliance certifications provided by Azure.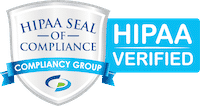 Integrated Identity
A single identity platform lets you engage with internal and external users more securely. A single sign-on simplifies access to your apps from any location.
Strong Encryption
All data is fully encrypted while in transit and at rest. All keys and secrets are protected by the Azure Key Vault using industry leading standards.
Privacy
We employ a privacy-by-design approach to the development and maintenance of our solutions to ensure the privacy of personal and sensitive information.
Privacy Policy
Fault Tolerance
Redundancy is the key to fault-tolerance. Azure databases are replicated before they're even provided to you. Replicas are then maintained throughout the life of the database.
Authentication
Multi-factor authentication (MFA) to ensure only authorised users can register to access information adding an additional layer of protection.
Risk Management
We continually and rigorously monitor, evaluate and remediate potential cyber risks to strengthen our security posture.
Risk Management
Governance
Our internal policies and procedures ensure access to customer data is restricted on a need-to-know basis following Least-Privilege principles.